Featured Property
Beaver Dam Farms-a Legendary Country Estate conceived, designed & built by & for country music legend, Kenny Rogers will be sold at AUCTION on 7/9/16 The bidding will start at $3.5m which is the published reserve set by Ownership.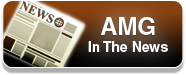 Recent News:
Accelerated Marketing Group (AMG) Recognized by California State Auctioneers Association (CSAA)
Read More >>


Welcome to the Accelerated Marketing Group
As one of the country's premier real estate auction marketing and consulting companies we strive to make our information and services understandable to the every day consumer. The links above and below should make your browsing experience easier.
If you are interested in receiving more information on our upcoming real estate auctions, please do not forget to enter your information on the left side of this page. Be assured that your information will not be disclosed or sold to any other companies.
Remember, investors in real property make their money when they buy, so please take your time in evaluating all of our listings in the multiple categories offered.
And again, if your question is not answered here, please feel free to contact us at auctioninfo@amgre.com