Community News
At the Accelerated Marketing Group our corporate culture is based on family and community first. To this end we expect our associates to "give back" to our community and incorporate family values in their everyday business practice.
As part of our continued efforts to help raise funds for multiple worthy causes we offer our auctioneering services for free.
Live Auction Event At The Tico Torres Classic In Association With The Honda Classic & Children's Healthcare Charity, Inc. Raise Over $200,000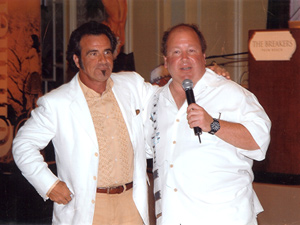 Palm Beach Gardens, Florida - For the third consecutive year the Accelerated Marketing Group (AMG) was asked to conduct the live auction for the Tico Torres Classic. Tico Torres is the drummer and one of the founding band members of the internationally acclaimed rock group Bon Jovi. The event, at PGA National Resort and Spa, is associated with the Honda Classic, a PGA tournament event.
The star studded event, attended by over 450 people, included such noted celebrities as Montel Williams, Boris Becker - Tennis Super Star, Cheech Marin - Actor, Lawrence Taylor - NY Giants, Jason Taylor, Gary Carter - NY Mets, Michael Irvin - Dallas Cowboys, Paul O'Neill - NY Yankees, Otis Anderson, Rick Cerone, Jimmy Key, Carolyn Kepcher , Gerry Cooney - Boxer and Dan Jansen - Speed Skater.
Items sold at the auction include dinner with Jon Bon Jovi, tickets to both Bon Jovi and Bruce Springstein concerts, a ruby ring and a VIP trip to California to be on the set of Hanna Montana.
"We have such a good time raising money for kids causes. That's why we conduct over 15 charity events each year all over the country" stated Todd Good, President of AMG.
March 17 - Palm Beach, Florida
What Newport Beach California real estate auction firm was tapped to conduct the live charity auction for Big Brother Big Sister of Palm Beach County Florida?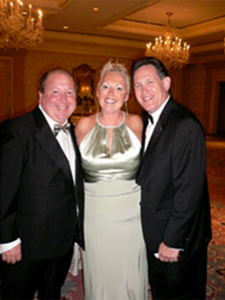 It was a beautiful night, the stars were bright at the 26th annual gala of the Big Brother Big Sister of Palm Beach County event at the $40m newly renovated Ritz Carlton Hotel Palm Beach. With several hundred attendees at the Black Tie event to raise funds for this worthy cause, Newport Beach, CA based Accelerated Marketing Group (AMG) was asked to conduct the live auction. Todd Good, CEO and President was quoted as saying; "Our company's mantra is to give back to the community, to this end we conduct 15-30 charity events each year where we fly our real estate auction team in to help gratis." We'll be back next year if they have us. And considering we have conducted this event more than once I think they'll have us."
March 3 - Chicago, Illinois
The North Suburban Special Recreation Association (NSSRA) invites Newport Beach, California base Accelerated Marketing Group (AMG) to conduct live auction for their annual fund raising event at Highland Park Country Club.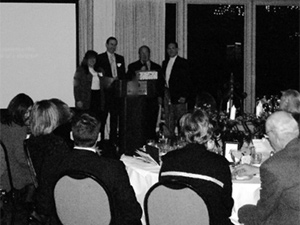 Last Saturday night Todd Good, President, and Debra Koller, Project Coordinator conducted the live auction of some 10 items for the NSSRA 400 person event. Most of the audience was taken a back when they heard AMG's team came from California, Atlanta and Palm Beach to conduct the event. When asked why, Todd Good was quoted as saying "We have been very fortunate to be one of America's premier real estate auction firms and our Company's mantra is to give back our services for free in order to raise funds for great causes. To this end we donate our services to some 20-30 charities each calendar year. In regard to NSSRA we have a special place in our corporate heart because one of our corporate officers has three special needs kids."
The live auction event raised over $25,000.
September 11 - Colorado Suzuki Institute
Chamber Music of the Rockies
"Your support makes it possible for us to provide assistance to deserving musicians who could not come to the Colorado Suzuki Institute without your help."
Gail Seay, Director
Read More (PDF)
Nssra Invites Amg To Help Raise Funds For The 5th Year In A Row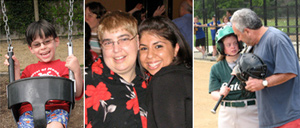 Chicago, Illinois. The Northern Suburban Special Recreation Association has asked Accelerated Marketing Group, through their auction services division to call a "live" auction to raise funds for these special needs kids.
Todd Good, President, AMG was quoted as saying "We are pleased to bring in our team once again to help this worthy cause. Who better to help than kids." In previous years AMG has helped raise over $40k per year for the NSSRA.
The Northern Suburban Special Recreation Association (NSSRA) is an intergovernmental partnership of ten park districts, two cities and one village in the northern suburban area of Chicago. NSSRA provides and facilitates year-round recreation programs and services for children and adults with disabilities who live in the partner communities.
Costa Mesa, Ca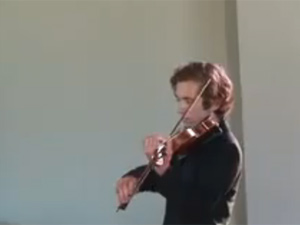 Joey Good Recital May 23, 2010 Concordia University Irvine, CA
Joey Good Performs Beethoven's Romance in F Major at Concordia University, Irvine, CA May 23, 2010
Accelerated Marketing Group asked for the 10th year to help raise funds for the Kline School. Once again AMG will bring it's professional auction team, at no expense, to the Kline School for their annual fund raising show "Show Timers". Todd Good, President and lead auctioneer stated; "This is one of my favorite events of the year for several reasons. First of all the school is one of the finest educational institutions in Orange County who, even though it is private, gives more scholarships per paying student than almost any other school and second, the founder, Susan Kline is one of the finest people I know. Oh did I forget to say all four of my kids have graduated from Kline." In past years the majority of funds raised have gone to either technological advancements for the students or directly to the scholarship fund.
More about the Kline School: klineschool.com
Kline School Last Sunday, graduate Joey Good, performed Beethoven's Romance in F Major at Concordia University in Irvine. Joey is working on his solo repertoire. Recently, Joey won a scholarship to tour Spain with the Irvine Classical Players. He'll be a featured soloist. Spotlights like this will sure look good on his college apps! Great job Joey!
Naismith International Basketball Foundation Names New Director to the Board of Directors
March 2009: Ian Naismith, the grandson of Dr. James Naismith, the inventor of the game of basketball, has named Todd L. Good to the Board of Directors. Mr. Good is President of the nationally acclaimed real estate firm Accelerated Marketing Group based in Newport Beach, California. "We wanted Todd to join our Board because of his integrity, business expertise and friendly nature." Stated Ian Naismith, Chairman of the Board.
More information about dr. James Naismith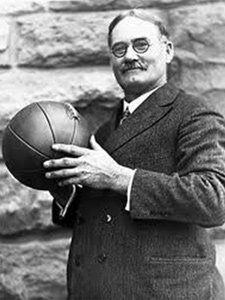 Invention of Basketball
In 1891, while at Springfield College (then known as YMCA Training School), James Naismith was asked to invent a game that could be played indoors. The main purpose of creating a new game was to provide physical exercise to the students during long winters and also to control their rowdy behavior that resulted from their confinement. Naismith observed that the already existing games like football, soccer, rugby and lacrosse were rough games, and thought of creating a game that was vigorous and at the same time, clear and fair for the players.
Dr. Naismith used the soft ball of soccer and fixed two peach baskets, ten feet above the ground, at the two ends of the college gymnasium. The students were permitted to use only their hands to pass the ball between their team members and had to drop the ball into the basket, to score a goal. He named the game 'basketball' and came up with 13 basic rules of basketball. The first game of basketball was played at the college gymnasium in December, 1891. Initially, this game did not receive much enthusiasm from the students, but it soon gained popularity. It was proposed that this new game be called Naismith ball, but, being modest, he rejected the idea and the game came to be known as basketball. It is said that in laying down the rules of the game, Naismith was inspired by a childhood game called 'Duck on a Rock'.
Since the day of its inception, basketball has evolved to become an international sport, played and enjoyed by millions. The original peach baskets were replaced by a wire cylinder, and almost after a decade, the basketball net that we see today, was brought in. Passing the ball with hands was changed into dribbling or bouncing the ball up and down, and many additional rules were added to the game. The game as of now, is played both indoors and outdoors.
Dr. Naismith wanted games to be played for fun and exercise and not with an unhealthy competitive spirit. He strongly believed that spirituality could be achieved through physical education. He wrote several articles on his views on physical education, in magazines and also published two books, 'The Basis of Clean Living' and 'Basketball: Its Origin and Development'. He received a lot of criticism for his interest in games from clergymen who felt that theology did not go with sports, but he was firm on his beliefs.
Basketball gained world-wide popularity and was introduced at the Berlin Olympics in 1936. Naismith was invited for this event and he also gave out medals to the winning teams. He is believed to have said that watching basketball being played internationally was the biggest reward that he got for his invention.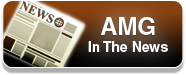 Recent News:
Accelerated Marketing Group (AMG) Recognized by California State Auctioneers Association (CSAA)
Read More >>