Springfield, IL
Absolute Auction
December 02 11:00
N/A
949-313-1100
Retail
2 Bay Automated Car Wash
N/A
Nov 11, 18 & Dec 1. 11:00 - 1:00 pm
LOCATE ON MAP
Description:
Will Sell To The Highest Bidder Regardless Of Price! Suggested Opening Bid - $250K.
State of the Art Car Wash-Built 2005. Automated car wash with two bays equipped w/latest technology, touchless wash units computerized with sonar sensors (Vector Rapid Washes).

EQUIPMENTS INCLUDE: Air compressor floor heat in both bays, Hot water boiler, Window wash unit, Dryer, High pressure wax application, 4 Unit roof covered vacuum / shampoo stations, Vending machines, Bill changer and door openers, Additional 2 car insulated detail garage.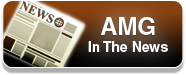 Recent News:
Accelerated Marketing Group (AMG) Recognized by California State Auctioneers Association (CSAA)
Read More >>