Double River Ranch
Minimum Bid -$2.5M
May 18 11:00
N/A
949-313-1100
Single Family
110± Acres
By Appt Only
LOCATE ON MAP
Description:
•110-Acre Estate with 28-Acres of Vineyards.
•5-Bedroom, 3-Level Main Residence.
•6-Car Main Garage.
•2 Story Office Turret with Covered Bridge to Main Residence.
•2-Level Pool/Guest-house.
•9,600 -Square Foot,Finished Underground Garage or Storage Building.
•Elaborate Landscaping with Custom
Waterfalls, Pond, and Creek.
•70,000 -Gallon Pool with Waterslide.
•2 Rivers on Property.
•Views of Mountains, Vineyard and Grounds.
•Sculpted Iron security gates

LOCATION:

Located in Walla Walla, Washington,just south of Spokane. Sunshine, history, art, wineries and culture are all part of the Walla Walla Valley. The Valley is rapidly becoming one of the premier wine grape growing areas in the country. The rich soil, long hours of sunshine and smooth, cool evenings produce vines of plump grapes carefully tended by tenacious growers. There are over 15 wineries in the region and 6 recently won coveted awards from the Wine Spectator. The Double River Ranch & Vineyards has a long-term contract to provide its grapes to one of the top vintners in the country.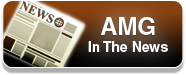 Recent News:
Accelerated Marketing Group (AMG) Recognized by California State Auctioneers Association (CSAA)
Read More >>