Back to Listings »9531 Marshalls Point Bay Rd, Sister Bay, WI
La Maison Des Deux Fleurs
CALL FOR OFFERS!!!
January 01
Formerly Listed at $16.9M
619-992-5000
Single Family
14,000 +/- sq ft
21+/- acres
LOCATE ON MAP
Description:
While a picture may be worth a thousand words, neither photos nor narrative can begin to convey the extraordinary elegance of this custom-crafted Door County home. The residence was designed by the well-respected Royal Oak Michigan architect, Richard Bos, renowned for fine Lake Michigan homes from Michiana to Mackinac Island. A synergy of vision and talent existed between the owner, architect Bos, and the builder Tom Birmingham, owner of Great Northern Construction.
The project began in 1999 and was completed two years later in 2001.
Strong nautical elements evidence the owners long-standing love of sailing yachts, and unmistakable Frank Lloyd Wright influences are reflected in the lighting elements. The exterior edifice of cedar and cypress is reminiscent of stately coastal homes. The majesty of the residence is complemented by its awesome natural setting which blends seamlessly with the 21 acres of pristine woodlands and 740 feet of rocky shoreline on Lake Michigan near North Bay on the Door peninsula in Wisconsin.
The grounds are well-tended with opulent, indigenous plantings, in keeping with the rugged Lake Michigan landscape. The crushed granite driveway and granite capped foundation of the home play off the massive outcroppings of Niagara Escarpment. Age-old towering cedars stand watch over this spectacular residence.
A meandering drive through the woods and a graceful porte cochere welcome visitors.
Upon entering, an impressive rotunda hints at the uniqueness of the home. Expansive gallery corridors flank either side. One corridor leads to a guest suite, a seasonal sitting room with fireplace, and the laundry facility, as well as access to the lower level. The other gallery hall leads to the opulent master suite, a his & her office suite, and a large octagonal library. On the lower level is the "nerve center" of the home, as well as a temperature & humidity controlled wine room. On the waterside of the home, is the expansive living room, complete with inglenook, a sumptuous dining room, state-of-the-art kitchen with butler's pantry, and music room. The home was carefully designed to be in balance, however it is asymmetrical; therefore, nothing is predictable.
The second level is home to two spacious guest suites, a sitting parlor, and two large storage closets (one is cedar-lined). A marvelous gym is found on the tower level! The extra large 3-stall garage features a heated & insulated studio/workshop. There is also an enclosed parking court which includes a basketball court.
The homes mechanicals are routed underground, so there are no distractions on the house or its hand-split cedar roof.
For the naturalist, this home is one of just 31 sites located within the very private, gated community of Marshalls Point - a 1000-acre peninsula that includes a relict boreal forest dominated by white cedar, balsam fir, and white spruce. Each home site boasts 10 acres or more of land and owners share over 500 acres of natural preserve complete with walking trails, a tennis court, a horse stable,
a community garden, and an inland pond. Sharing this Eden are a variety of birds and other wildlife,
plus a host of wildflowers.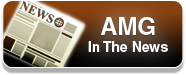 Recent News:
Accelerated Marketing Group (AMG) Recognized by California State Auctioneers Association (CSAA)
Read More >>