Westfir, OR
ABSOLUTE AUCTION!!
December 15 11:00
$725,000
949-313-1100
Hospitality
9 Room B&B
Nov 14, 29 & Dec 14
LOCATE ON MAP
Description:
Bed and Breakfast. 9 Bedrooms w/private bathrooms. Formerly Listed at $725,000. Suggested Opening Bid - $95,000.
Sold Regardless of Price to the Highest Bidder.

HISTORY - The lodge was originally the office building for a variety of lumber companies, located in Westfir, and is located across the street from the "Office Bridge", which spans the scenic Northfork of the Willamette River. Built in 1944, the bridge is the longest covered bridge in Oregon.

The lodge building, built in 1925, was converted to a Bed & Breakfast Inn in 1990 by its current owners. It features a large comfortable living room, enchanting dining area and still has the lumber company "vault". It is furnished extensively with beautiful antiques. The fenced yard has a courtyard, fountain and sitting area.

ACTIVITIES - Hiking trails and golfing are nearby. Lunch and Dinner are available at a variety of restaurants, 3 miles away, in Oakridge. Westfir is surrounded by the Willamette National Forest with plenty of hiking, mountain biking, fishing and other outdoor related activities right on our doorstep.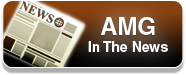 Recent News:
Accelerated Marketing Group (AMG) Recognized by California State Auctioneers Association (CSAA)
Read More >>