Back to Listings »748 Harbor Island Dr., Newport Beach, CA
Promontory Bay Home
Sealed Bid
May 28 3PM
$5.3M
949-313-1100
Single Family
4000+/- Square Feet
5000+/- Square Feet
LOCATE ON MAP
Description:
One of the best kept secrets in Newport Beach when looking for bayfront properties are the Promontory Bay Custom homes in Newport Beach, California. Promontory Bay homes are a small selection of bayfront homes located on the water with various size boat docks. Located adjacent to Beacon Bay and just around the corner from Balboa Island & Harbor Island are some of the most expensive & custom bayfront homes currently on the market.

This contemporary one-of-a-kind waterfront home has 50' of bay front footage on Promontory Bay. The new Permadock will accommodate two vessels of over 50' plus room for an electric boat or smaller craft.

Designed for a gregarious family lifestyle this four bedroom, four and two half bath, 4,000 square foot home is perfect for entertaining or relaxing on the bay front patio.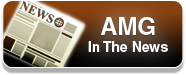 Recent News:
Accelerated Marketing Group (AMG) Recognized by California State Auctioneers Association (CSAA)
Read More >>