The State House Inn
CALL FOR OFFERS!!!
November 15
$12M
949-313-1100
Hospitality
125 Rooms
See Due Diligence
Call for Appt
LOCATE ON MAP
Description:
Originally Valued at $12M PUBLISHED RESERVE $5.5M
2012 Total Income (Room and Banquet) $2,554,194

Offering Includes:
Hotel, Conference & Banquet Center and adjacent Parking Lot

The award-winning State House Inn, an Ascend Collection® hotel, is rich in history, yet it possesses a future that reflects a collaboration of signature style and technology. This Springfield, IL hotel stars as a leading green hotel in the area, featuring environmentally friendly services and many eco-friendly policies along with the style and sophistication our guests have come to expect.
Our hotel, listed on the Springfield register of Historic Buildings, is conveniently located in the heart of downtown and close to the following attractions:
• Illinois State Capitol
• Lincoln Home National Historic Site
• Dana-Thomas House, designed by Frank Lloyd Wright
• Abraham Lincoln's Tomb
• Illinois State Fair
We are within walking distance of the Abraham Lincoln Presidential Library & Museum and the Prairie Capital Convention Center. The hotel is only three blocks from the train station, making it very convenient for Amtrak travelers. Abraham Lincoln Capital Airport is just minutes away.

Group and Meeting
The State House Inn, offers seven state-of-the-art meeting and banquet rooms. Of our seven spaces, our newest addition, the Governor's Ballroom will accommodate parties up to 400 guests and features a built-in walnut dance floor, 14' ceilings, and all the accessories and rental items to make your event a huge success. Our meeting rooms can be divided into separate intimate spaces to accommodate smaller groups and offer modern audio/visual.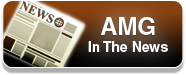 Recent News:
Accelerated Marketing Group (AMG) Recognized by California State Auctioneers Association (CSAA)
Read More >>