SBA-Mayfield Utah
ABSOLUTE AUCTION!!
March 12 10:00 AM
150000
619 992-5000
Office
10,420SF
1.23 AC
Thursdays Feb 26 & Mar 5 11:00AM to 1:00PM
LOCATE ON MAP
Description:
Location
The property is located in Central Utah, approximately four miles off of Highway 89. Nearby communities include Centerfield (8± miles west), Gunnison (8± miles northwest), Sterling (5±miles north), Manti (12± miles north), and Redmond (14± miles southwest). Provo is approximately 90± miles north, and Salt Lake City is approximately 130± miles north. As noted in the market overview, a population base of 14,110± residents is estimated within a 15-mile radius including these surrounding communities.
Neighborhood Land Use
The property is located near the center of Mayfield, a rural community with a population of 438 residents within one-mile of the subject property. The subject property is located at the southeast corner of Main Street and Canyon Road (Center Street), with rural single-family uses adjacent south, east, and across the street to the north and west. The entire city is zoned for residential use, with predominate uses in the city including single-family homes and agricultural uses.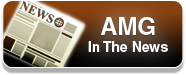 Recent News:
Accelerated Marketing Group (AMG) Recognized by California State Auctioneers Association (CSAA)
Read More >>