Back to Listings »3738 Sandpiper Rd, Virginia Beach, VA
Virginia Beach, VA
Real Estate Auction
November 08 11:00
N/A
949-313-1100
Condominiums
25 Condominium Residences
N/A
LOCATE ON MAP
Description:
The Sanctuary At False Cape. Ocean Front Condominiums Originally Priced to $2M. Published Reserves to start at $225K. Residences include 2 story Penthouses, 4B/4B, 3B/3B, & 2B/2B.
The Sanctuary at False Cape presents a vacation/primary home buying opportunity like no other. Situated on Virginia Beach's Outer Banks (right on the sand!), your neighbors are egrets, wild horses and nesting sea turtles-all residents of over 12,000 acres of the Back Bay National Wildlife Refuge and False Cape State Park.
But there's more....
Three pools, two fitness centers, game, meeting and party rooms, library, outdoor grills, and kid's club are spectacular on site amenities you'll appreciate. Nearby walking trails, golfing, tennis, and restaurants complete the picture. Life On The Beach!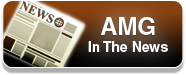 Recent News:
Accelerated Marketing Group (AMG) Recognized by California State Auctioneers Association (CSAA)
Read More >>