Sellers
Why Real Estate Auction
Historically real estate holdings have been considered non-liquid assets. All a Seller has to do today is order an appraisal to see what we mean. If you look in the appraisal at the section that discusses "marketing time" you will see a marketing time, for sale, of 6 Months to 2 Years. As a real estate user or investor this prolonged time period can be very difficult to contend with if you need to either sell an asset in order to buy a bigger asset or if your company is in need of liquidity sooner rather than later.
Supply vs Demand
One of the problems being a Seller in today's market is that there is a tremendous number of properties on the market for sale. So the question becomes "Why should I buy your property vs. all the others?"
So Why Sell at Auction?
Real Estate Auctions are time driven sales. Auctions force a Buyer to immediately evaluate an opportunity because there is a deadline. Auctions also take away the biggest objection a Buyer has in buying - PRICE. Auctions create markets where none exist.
If 10 of the same type of properties are offered for sale and one is going up for auction, the auction property will sell first and set market price.
Different Types of Sellers in Today's Real Estate Market
In today's real estate market we are seeing three different types of Sellers. Each type does NOT have the same goals and objectives in selling their assets.
Private Sellers: This Seller type is one that bought their properties traditionally. Now they have either outgrown the asset or no longer have a need for the asset. They are typically Sellers at a price. That price would be the outstanding mortgage plus their equity plus the cost of sale. This Seller may or may not be able to sell because the outstanding mortgage may be higher than the market value.
Institutional Sellers: This Seller type is a Bank, Insurance Company, Credit Union, Wall Street Investment House, or Savings and Loan. This type of Seller is one who has taken a property back in foreclosure or by other means. Their basis in the property is less than a Private Seller depending on the original equity required in the loan. This Seller can sell below market in order to close the file. This Seller can offer financing and sometimes below market financing.
Governmental Sellers: This is a Governmental agency that has foreclosed on commercial or residential loans. Sample agency would include SBA 504 or 7A loans, HUD, Fannie May, Freddie Mac to name a few. This type of Seller is tasked with just getting the open file closed and selling properties for whatever price they can get. This Seller has the ability to offer financing on a below market basis.This Seller is NOT price sensitive.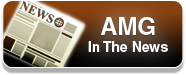 Recent News:
Accelerated Marketing Group (AMG) Recognized by California State Auctioneers Association (CSAA)
Read More >>