Real Estate Auctions
For years there has been a misunderstanding of the use of Real Estate Auctions. Real Estate Auctions historically have been identified and used only synonymously with troubled assets or liquidations. This is truly NOT the case. Auctions are used as the MOST efficient way to maximize price. Auctions create markets where no markets exist by having a certain date for sale. In an Auction setting Buyers compete and find comfort bidding against other qualified Buyers.
Auctions bring three different buying groups to a sale.
The first buyer group is the Buyer who is in the market today. They need/want the type of property being auctioned and put off any other buying choices hoping to buy the auction property at a discount.
The second buyer group is the Buyer who wants to make an acquisition in the next 6 months to a year. This Buyer moves up their acquisition date to NOW because of the illusion of a bargain that an auction creates.
The third buyer group is the Buyer who is not in the market today at all! This Buyer comes into the market to buy because of the opportunity to not only buy at a discount but because they believe that the property will be sold and they will not get another chance to buy that property.
SEE US IN AUCTION
Residential Auction
Altamonte, FL
Commercial Auction
Williamsburg, VA
Residential Resort TV Spot
Blackhawk, ID
Residential Condo TV Spot
Versailles, CA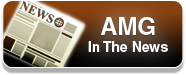 Recent News:
Accelerated Marketing Group (AMG) Recognized by California State Auctioneers Association (CSAA)
Read More >>