Consulting
Consulting Services
The Accelerated Marketing Group (AMG) also offers consulting services for the occasional Seller that requires less than full brokerage and marketing services.
Seller may choose from a menu of services on an hourly, or fixed fee basis.
AMG can assemble services into price-quoted sets based on Seller needs.
AMG also offers ancillary services such as assistance with property market valuations for insurance, and others.
The Seller has flexibility in choosing only the services they need. If a Seller believes they are capable of taking over some of the tasks associated with property showings, contract negotiation or anything else, they can elect to pay AMG only for the services they need.
This can save the Seller significant cost through potentially lower listing commission costs and Seller may get closing credits if the Seller has prepaid for services rendered up to closing.
A seller can elect the consulting model and pay a portion of the listing fees up front. This is non-refundable compensation for AMG to do all those up-front listing tasks such as:
Portfolio Review.
Due Diligence Review
Appraisal Review and Education
Getting a comparative market analysis and pricing assistance
Developing marketing collateral such as advertisements, and brochures.
Having the photos and virtual tours prepared and placed online
Just about everything that is typically done in a listing setup
Seller can pay hourly or packaged prices for contract negotiation and closing services. AMG renders the services set forth in a Statement of Work in a timely and professional manner consistent with generally accepted industry standards. The Seller provides, in a timely and professional manner, and at no cost to AMG: assistance, cooperation, complete and accurate information and data, documentation, a suitable work environment, and other resources requested by AMG to enable it to perform the contracted Services.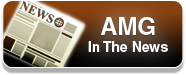 Recent News:
Accelerated Marketing Group (AMG) Recognized by California State Auctioneers Association (CSAA)
Read More >>