Bios
EXECUTIVE TEAM:
Todd Good - President
Todd L. Good, National Managing Director-With over 30+ years in the real estate auction business and approximately $3.6 B in closed sales in over 40 states Mr. Good is considered to be by his peers the "Auctioneers-Auctioneer". Having been raised and trained under the tutelage of his father, Sheldon Good, a pioneer in non-distressed real estate auction programming, for over 40 years, Todd has learned and expanded his knowledge to take auctions in the 21st century to new heights. While working with his father Mr. Goods' responsibilities included both east coast and west coast managing directorships and financial & strategic planning.
On the west coast, Mr. Good created and managed the Accelerated Marketing Division for Sperry Van Ness from 1997 to June 2002. He then formed the Accelerated Marketing Group.
Todd has conducted accelerated marketing programs for such high profile clients as; US Bank, Bank of the West, SBA, GE Capital, ING, CIGNA, Allied Signals Pension Fund, Phoenix Home Life Insurance Company, Prime Retail, Horizon Group Properties, Konover Property Trust, Aetna Insurance Company and a host of publicly and privately held companies.
Mr. Good's experience, in all aspects of both commercial and residential accelerated marketing programs, has qualified him to be published in such well know publications as the New York Times, Los Angeles Times, Chicago Tribune, Dallas Morning News, San Francisco Chronicle, San Diego Tribune and a host of business journals and trade association periodicals. Todd holds his real estate and auctioneers license in multiple states and is actively involved in the following trade associations; Urban Land Institute (ULI), National Association of Industrial and Office Properties (NAOIP), FIABCI, International Council of Shopping Centers (ICSC), National Association of Realtors (NAR), California State Auctioneers Association (CSAA) which he currently is on the Board of Directors, National Auctioneers Association (NAA) which he is on the Public Relations committee, Asian American Hotel Owners Association (AAHOA).
Mr. Goods' undergraduate degree was from Boston University and his M.B.A. work was conducted at Loyola University and Harvard University.
Cindy Mencher - National Project Coordinator
Ms. Mencher's real estate experience spans over a decade. Her experience in the areas of new home sales, commercial & residential market positioning and real estate auction coordination, Ms. Mencher brings her heart and soul to each transaction. Her client list reads as a who's who in the real estate industry from high net worth individuals, major national homebuilders, financial institutions like US Bank & GE to governmental agencies like the FDIC and SBA
Ms. Mencher also brings a background in sales management to AMG. With top notch organizational skills, and the ability to see the big-picture while focusing on the details, she is a perfect match to efficiently and effectively coordinate the accelerated marketing programs offered here at AMG.
Haden Tanner - Northwest Regional Director
Mr. Tanner came to AMG from the four season resort town of McCall, Idaho where he was the director of sales for Blackhawk On The River, http://www.blackhawkontheriver.com, a multi-million dollar development as well as representing buyers and sellers in the greater Valley County, Idaho area. Haden has his ID Brokers license and many sub designations in real estate.
Haden has worked in many facets of the industry from title and escrow to construction. On top of the wealth of industry knowledge Haden has a B.A. in History and Secondary Education from Boise State University and is currently pursuing his Master's degree. Haden believes in going that extra mile, whether it is re-reading a title policy, contract or closing documents for his client or re-inspecting a property to make sure promised work was completed to the highest standard. Haden has always put his clients' interest above all else. In Haden's spare time he loves to enjoy his family, which consists of a great wife, a beautiful daughter, and an amazing son. Haden enjoys being active, mountain biking, road biking, hiking, fishing, camping, snowboarding, snowmobiling, cross country skiing, snow shoeing, white water rafting, swimming, flying and spending time with family and friends.
Sue Stuewe - Northeast Regional Director & Vice President of Public Communications
Ms. Stuewe has an extensive background in real estate auctions. She is well known throughout the industry for her communications and management skills. Having been involved in auctions for Sheldon Good & Co. since the early 1980's, Ms. Stuewe has worked the auction process all throughout the tri-state area as well as nationwide. Ms. Stuewe has been a part of AMG since it's inception. Ms. Stuewe is a Northwestern University graduate and holds multiple Masters degrees. Ms. Stuewe also speaks several languages. She has worked in both Canada and the United States for several political action committees and has been published.
Debra Koller - Project Coordinator
Debra has a background of both Residential and Commercial real estate coming from high producing Real Estate companies. Due to personal experience and vast knowledge, Debra's specialties are in High End Residential Properties as well as Restaurants, Nights Clubs and Entertainment Venues. She is a member of a family that has been in the Top Chicago Real Estate Markets for generations. Debra has a BA from Illinois State University.
Closest to Debra's heart is helping families that have members with special needs understand the resources available to them in various communities.
Van Hoang - Comptroller
As Accelerated Marketing Group's accountant, Van Hoang is responsible for the firm's overall financial management and stability of the company. She manages day-to-day activities including financial reporting, negotiation and execution of all customer and vendor contracts.
Van has over ten years of accounting experience with different business entities. Her experience in multiple industries includes accounting for retail, technology, manufacturing, health-care, education and non-profit entities.
Ms. Hoang holds her bachelor's degree in accounting from CSU Fullerton.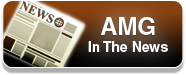 Recent News:
Accelerated Marketing Group (AMG) Recognized by California State Auctioneers Association (CSAA)
Read More >>