Buyers
Why Should a Buyer Buy at a Real Estate Auction?
In these uncertain times it can be very difficult to value real estate. Historically Sellers set the price for their real estate and real estate brokers defend that price. It is becoming more and more difficult for Buyers to determine if they should buy NOW or wait to see if prices will continue to erode and therefore wait to make an acquisition.
Benefits for Buying at a Real Estate Auction
Guaranteed to be SOLD at the auction. The Real Estate Auction offering is either conducted subject to a minimum bid or absolute, regardless of price.
Substantial current property information has been available through creditable sources weeks before the auction.
Property is being sold, sometimes, with below market financing provided by the Seller.
Title to the Property is delivered with Title Insurance.
Buyers have the ability to NAME THEIR OWN PRICE.
Buyers are competing against other qualified Buyers NOT the Seller in determining price.
Know the Reputation of the Auction Firm Conducting the Real Estate Auction
Like other industries the Real Estate Auction Industry has many fly-by-night companies that have decided to get in the real estate auction business for one purpose - to take your money. Do some research on the Company conducting the Auction. Have they been in business for more than a few years? Are they in any lawsuits? What do others say about their Company? Do your homework-surprises could cost you thousands of dollars.
But Not All Real Estate Auctions Are The Same!
Many real estate auctions are conducted today as a RESERVE auction. In this type of auction Sellers RESERVE the right to accept or reject the high bidder's high bid no matter what the price. Watch out for these types of auctions because often the AUCTIONEER WILL BID ON BEHALF OF THE SELLER in order to raise the price. To us, these types of auctions waste the time of the Buyer. Why should the Buyer spend time, money and effort in evaluating an asset if it doesn't have to be sold at any price? Sellers use these types of auctions to get a "real time" appraisal on their real estate owned, without the risk of really having to sell the property. Be careful of online real estate auctions. Who are you bidding against? Are they real? Is the Real Estate Auction Company shopping your bid?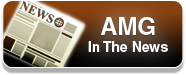 Recent News:
Accelerated Marketing Group (AMG) Recognized by California State Auctioneers Association (CSAA)
Read More >>