Grissom Pkwy Office Bldg
Open Outcry
October 17
2.2M
619-992-5000
Office
Approx 26,000 Sq ft
Approx 1.21
8/20 & 27, 9/3,10,16 at 12:00pm
LOCATE ON MAP
Description:
Approx 26,000sq ft office Bldg. Many uses for this space! Appraised at 2.2M, Publish Reserve set at 1.6M. Suggested Opening Bid 1,090,000

This space has private offices on the first level. As well as approx 6000 sq ft of open office space on the second level. It has an 8,000sq ft Ball Room/Entertainment Room, a cafe, movie screening area, multiple training rooms, and an incredible entry foyer with floating staircases and an elevator.

Uses for this building would include training and educational services, entertainment,laboratories, Research centers to name a few.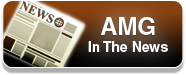 Recent News:
Accelerated Marketing Group (AMG) Recognized by California State Auctioneers Association (CSAA)
Read More >>